We were very excited to learn that Satya Nadella, CEO of Microsoft, was coming to Sydney as a part of Microsoft Innovate. We were even more excited to learn that our Qbot solution was yet again going to be showcased as a part of the Keynote speech, like it was earlier this year at Microsoft Inspire. Satya delivered the Keynote speech where Innovate was being held at Carriageworks in Redfern, Sydney. His Keynote outlined the opportunity for Australian organisations to shape the future in an era of tech intensity and digital transformation.
Satya commented how "technology is getting embedded in the real world, every place whether it's your home, it's the factory, whether it's the stadium, whether it's your workplace, all of it has computing, every industry… it's all being transformed by technology." So how do we increase tech intensity within our own organisations? Satya mentioned there are three things needed to achieve this:
Make sure you are working with world class technology, a feat that is much more accessible in this day and age. Satya stated that "you want to be able to bring in the best world-class technology as quickly as possible into your endeavour".
Satya also stated that organisations should build their own digital IP. More to come on this and the ways Antares is doing just that with Qbot.
It is also important to ensure trust in technology. Satya pointed out that "in 2019 it's not just about the technology you build, but it's the trust around the technology you build that's the real currency, whether it's around privacy… ethics, AI or cyber security".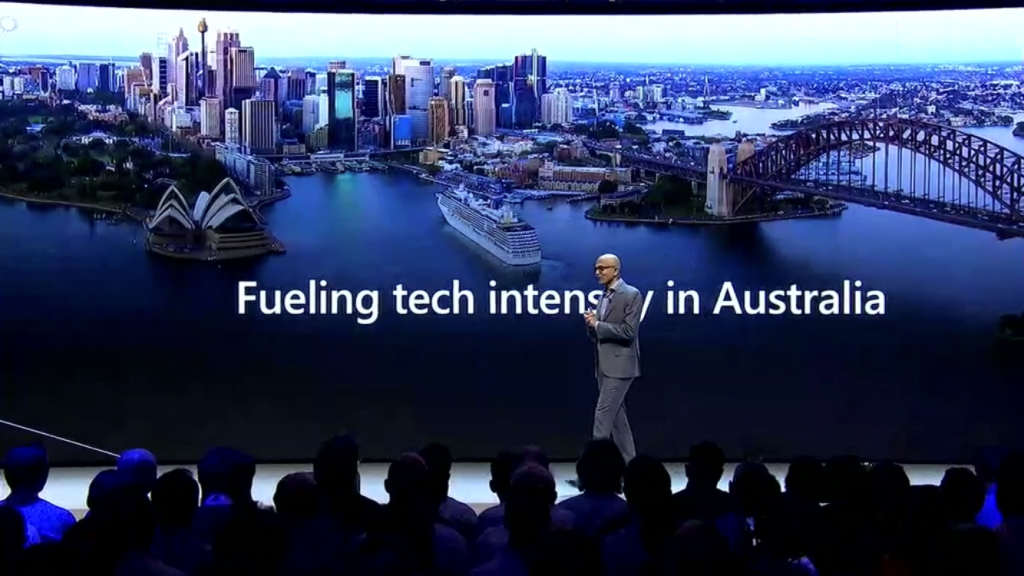 Satya went on to talk about the digital twin created by Antares Solutions' Sharepoint customer Willow. Willow have created an incredible digital twin for their rail network, building out the quintessential new workload for distributed computing in rail.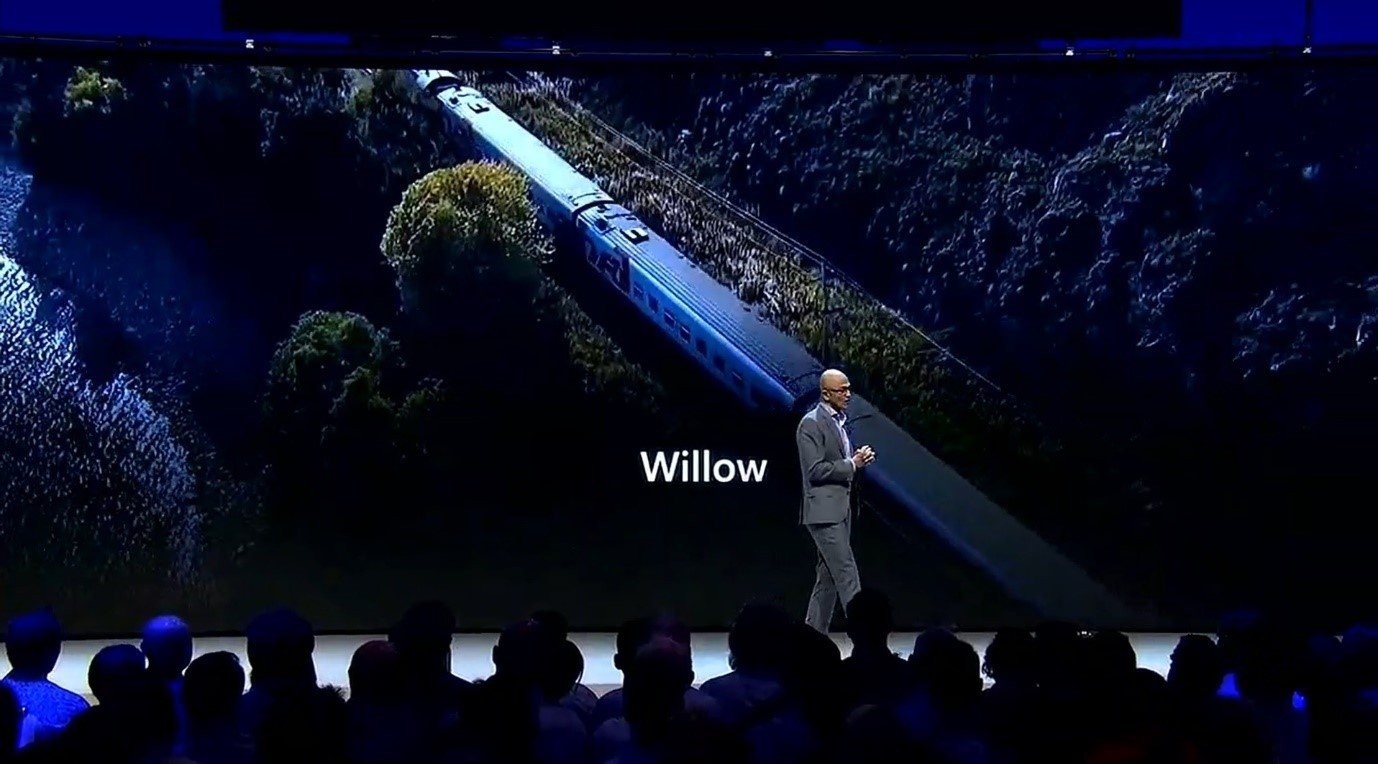 Satya went on to remind us of Microsoft's mission in Australia and across the globe: to empower every person and every organisation on the planet to achieve more. This includes to empower each organisation and individual in Australia to create tech intensity so we can have broad, deep impact in broader society. Satya wants to see many more start-ups creating their own digital IP, public sector organisations become more efficient, small businesses to become more collaborative, and for decisions to be more data driven. Satya included many local examples of how he sees these innovations coming to life within Australia, including talking to digital innovations put in place by Australian businesses Westpac, Telstra, the University of Sydney, and of course, the incredible Qbot solution showcased at Microsoft Inspire earlier this year by Dr. David Kellermann from UNSW Sydney.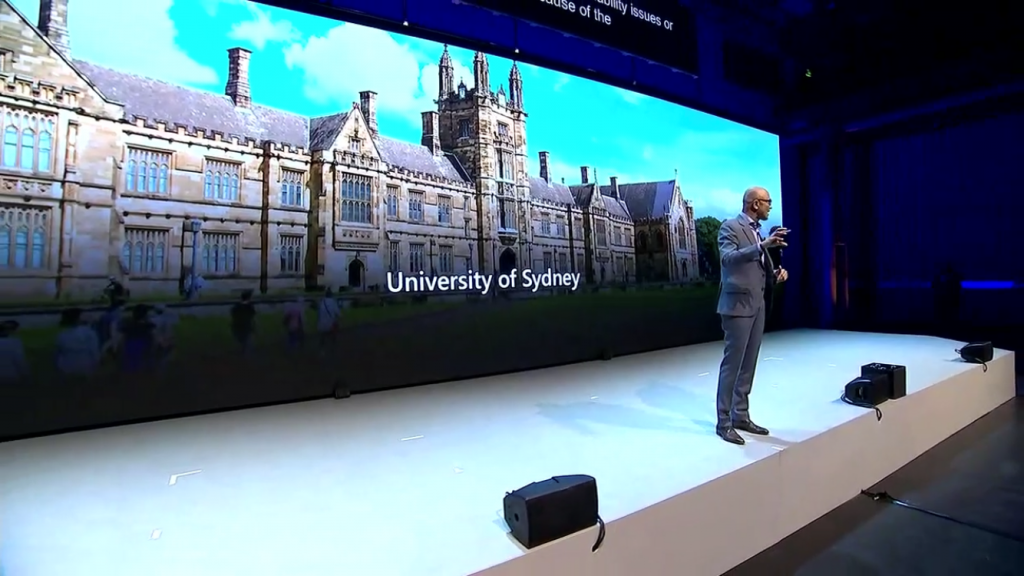 Satya Nadella then left the stage and Dr. David Kellermann took over. Dr. Kellermann, a professor within UNSW's school of mechanical engineering, developed the solution Qbot for Microsoft Teams alongside Antares Solutions (strategic alliance partner of the Cloud Collective).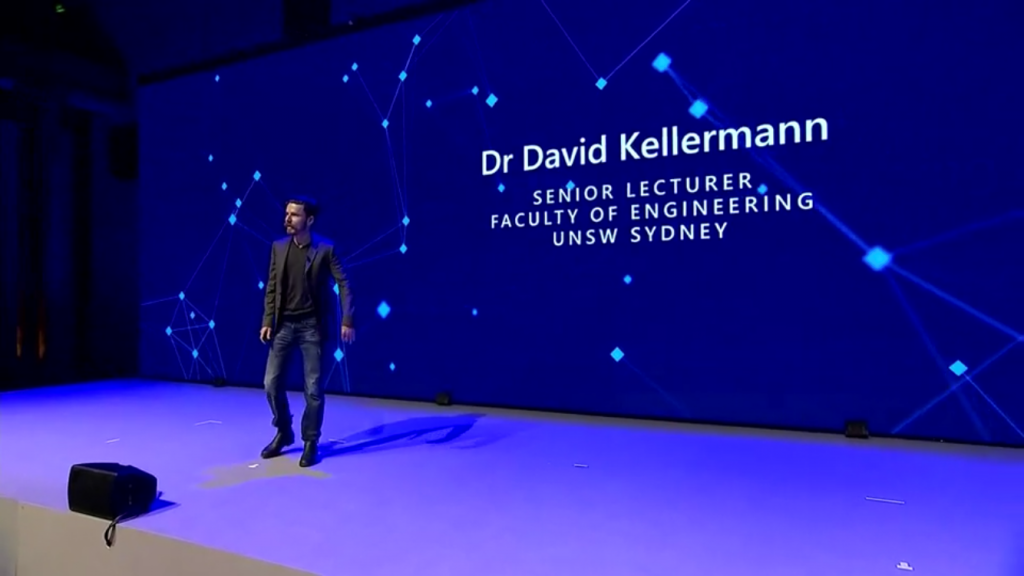 David originally set out to "build a collaborative platform…where 500 students learn together". His solution was implementing Microsoft Teams for his class of 500+ students. While this solution improved student engagement ten-fold, it did create a problem; there were too many students asking questions and sometimes these questions would get missed. In response to this, David worked together with Antares and developed Qbot; a world first, AI-infused, Microsoft Teams integrated chatbot that answers students queries. By automatically answering students' questions, it instead turned the problem into a digital asset.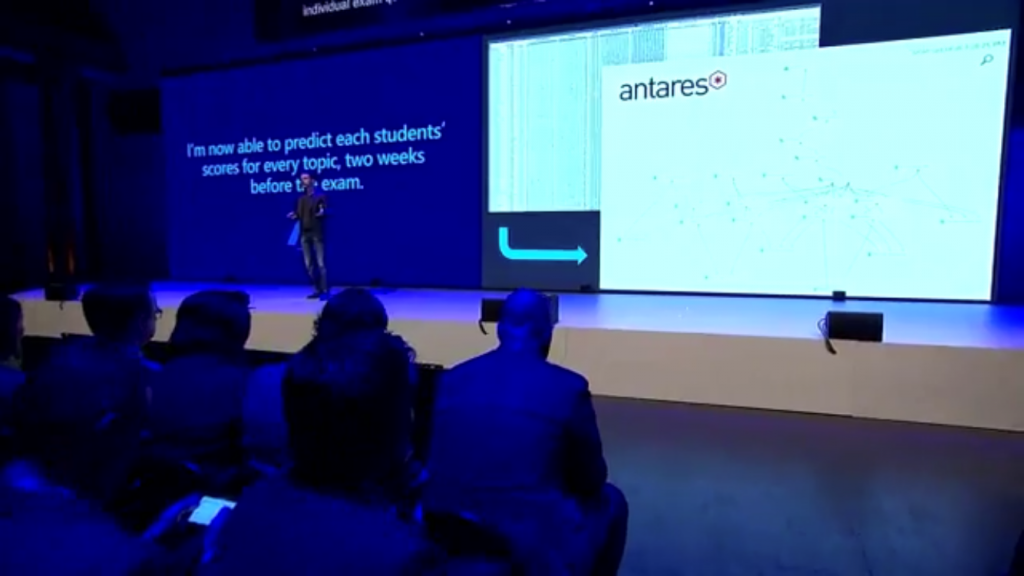 The crowd was particularly impressed with the ability of the solution to create personalised and optimised study packs for each and every student in the engineering class, based on a prediction of what their exam result would be 2 weeks before the final test. Indeed, the audience let out an audible gasp at the solution's ability to personalise and tailor learning for every individual. As you can imagine, this also means students are provided a more well-rounded and higher quality education.
However, we aren't stopping there. Not only can Qbot personalise learning, but it is currently being enhanced to include automated marking for tutors. Tutors will save huge amounts of time as the AI can mark student exams. If, for example, a student left a page blank, a human never even has to see that page. We have also developed the capability for the AI to mark complex hand drawn engineering diagrams. Not only that, the AI is able to find errors in assessments that were made by humans.
As the features of Qbot continue to grow as Antares and Dr. Kellermann work together to create a new education experience for students and teachers alike, it has become increasingly clear to us that these benefits should be utilised by every teaching organisation in the world. Speaking directly to Microsoft's mission, the solution is able to empower both the individual and the organisation to achieve so much more.
You can hear more about the Qbot solution here. David also made an exciting announcement regarding Qbot;
Everything that is being built will be open sourced and made available on GitHub as early as December this year.
We are very much looking forward to continuing the work we are doing with the University of New South Wales and are so proud of our team for the international recognition the solution has received thus far. There is no doubt that Qbot is revolutionising the education industry, and we will continue to work to create a teaching and learning community across every education institution across the globe, helping students reach their full potential.