Digital Workspace Solutions
Optimised digital workspace boosts creativity and collaboration
Digital workspace: an illusion of effective collaboration, or source of untapped innovation & growth
Driving collaboration and knowledge sharing can be a challenge within organisations. A positive digital workspace fosters employee engagement and productivity, but there are obstacles to navigate and to prepare your organisation for the change you need information, support and encouragement. Enter the Cloud Collective.
The modern workspace has never been more fluid. Technology and digital environments mean greater flexibility for your workforce. An explosion of communications channels offer more options, there's a medium for any need. Increased digital interactions translate to a greater level of accountability and it's never been easier to collaborate instantaneously and simultaneously!
Signs The Digital Workspace Journey Is Underway
Digital transformation is an executive priority across businesses.
Lack of mobility adoption is seen as a business impediment.
Growing digital workspace investment is focused on two goals:

Increasing Team Productivity
Driving Business Process Re-engineering

Digital workspace technologies – with vital security and identity management components – enable IT to meet executive business objectives more often.
The Goal: Digital Transformation
The digital workspace enables IT to meet business objectives with key technologies becoming critical to execution.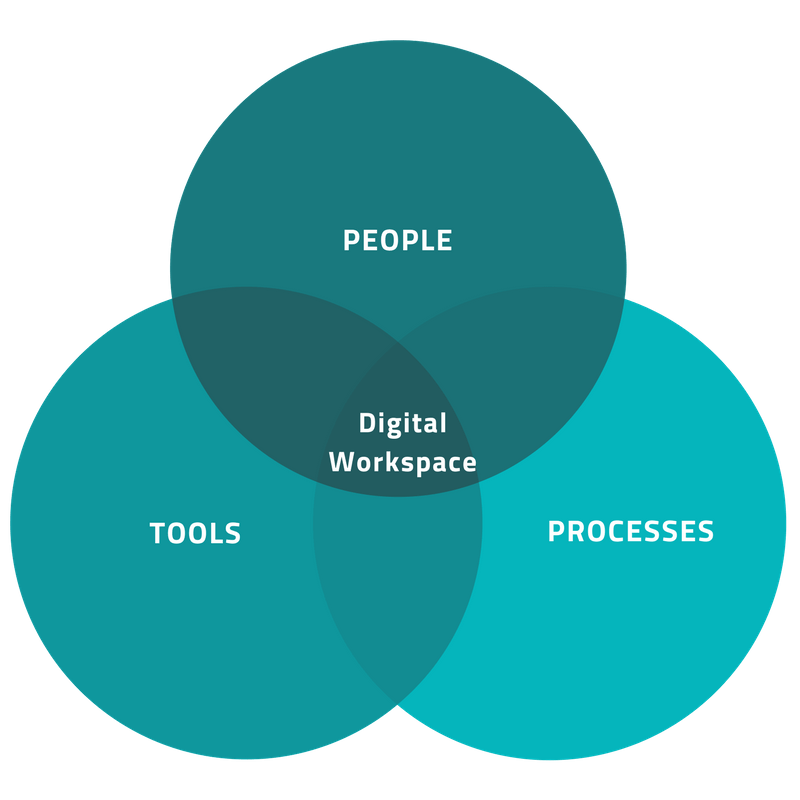 Digital workspace in the Cloud
Every Cloud Collective solution is designed to improve the way people work within your organisation. Our experience hits the sweet spot right where people, processes and technology meet.
Our solutions
Driving collaboration and knowledge
Enquire now