By Dan Polifiore, Halcyon Practice Manager, IComm
There are so many conflicting blogs, whitepapers, websites, training organisations and articles out there about Microsoft Teams and feature updates that sometimes it feels impossible to know which one is true, and which ones are technical 'fluff'.
Well, as David Duchovny told us a looooooong time ago, "The truth is out there." I know it is. Instead of you rummaging through the fluff I'm going to make it easy for you.
I want to present the July Teams Feature roundup.
It's important to note that this is a user-experience and user-functionality based set of feature updates as that is what I specialise in. If you're after a technical blog reach out and I'll send to the best sources.
Let's keep a short story tolerable, shall we?
Large Gallery View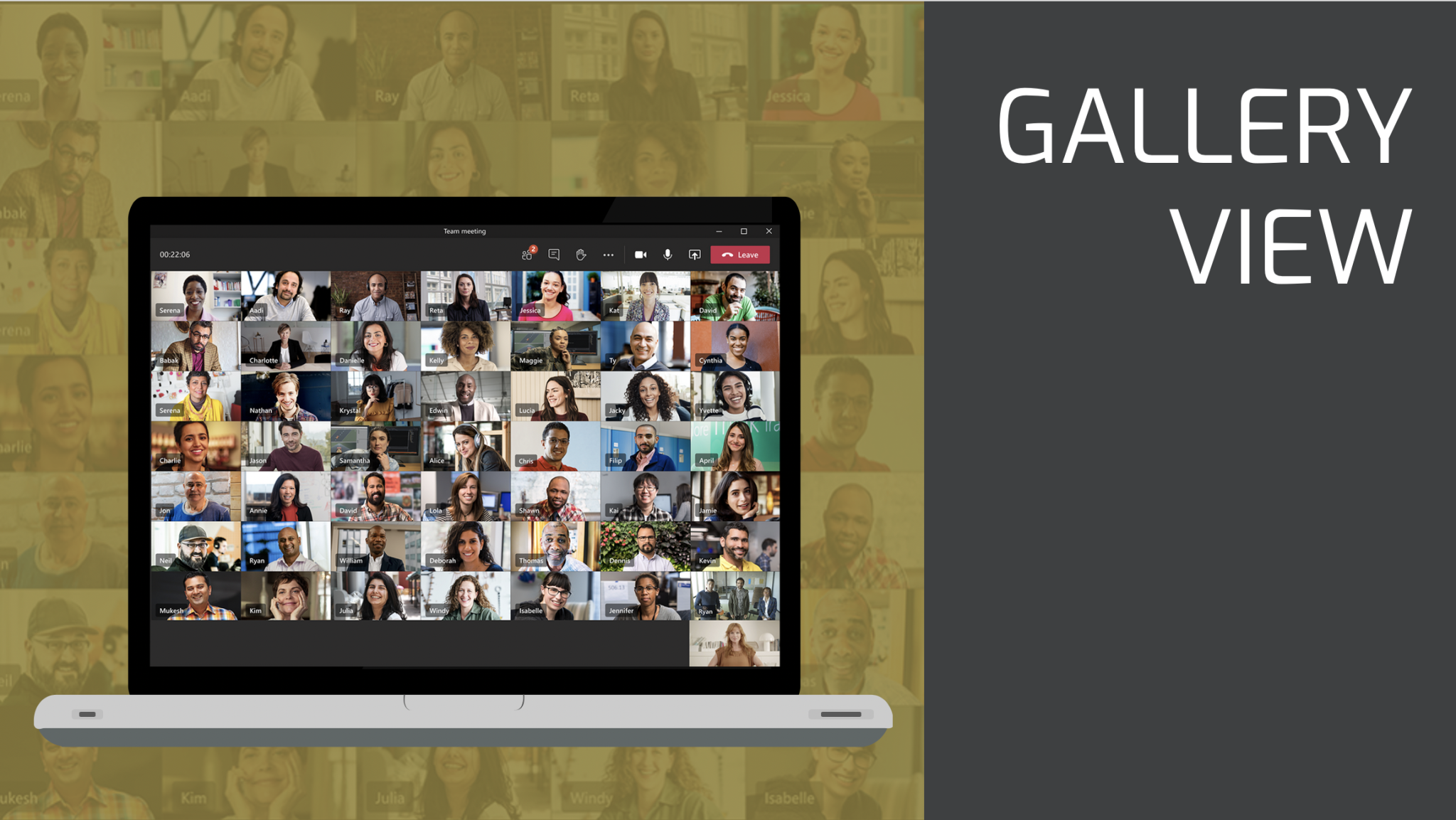 The much-hyped, much anticipated 'Large Gallery' (or '7×7 grid') view is finally here.
For the "But Zoom has it" folks, you're gonna have to take this one off your lists now.
This update is about changing the way we interact with larger gatherings of colleagues at once by expanding your view to display up to 49 participants at once on the one screen, enabling you to feel more 'connected' with more faces more often.
Users will have the option to select 'Large Grid' (7×7) or 'Grid' (3×3) under the 'more options' (…) menu item.
Multi-window Meetings & Calls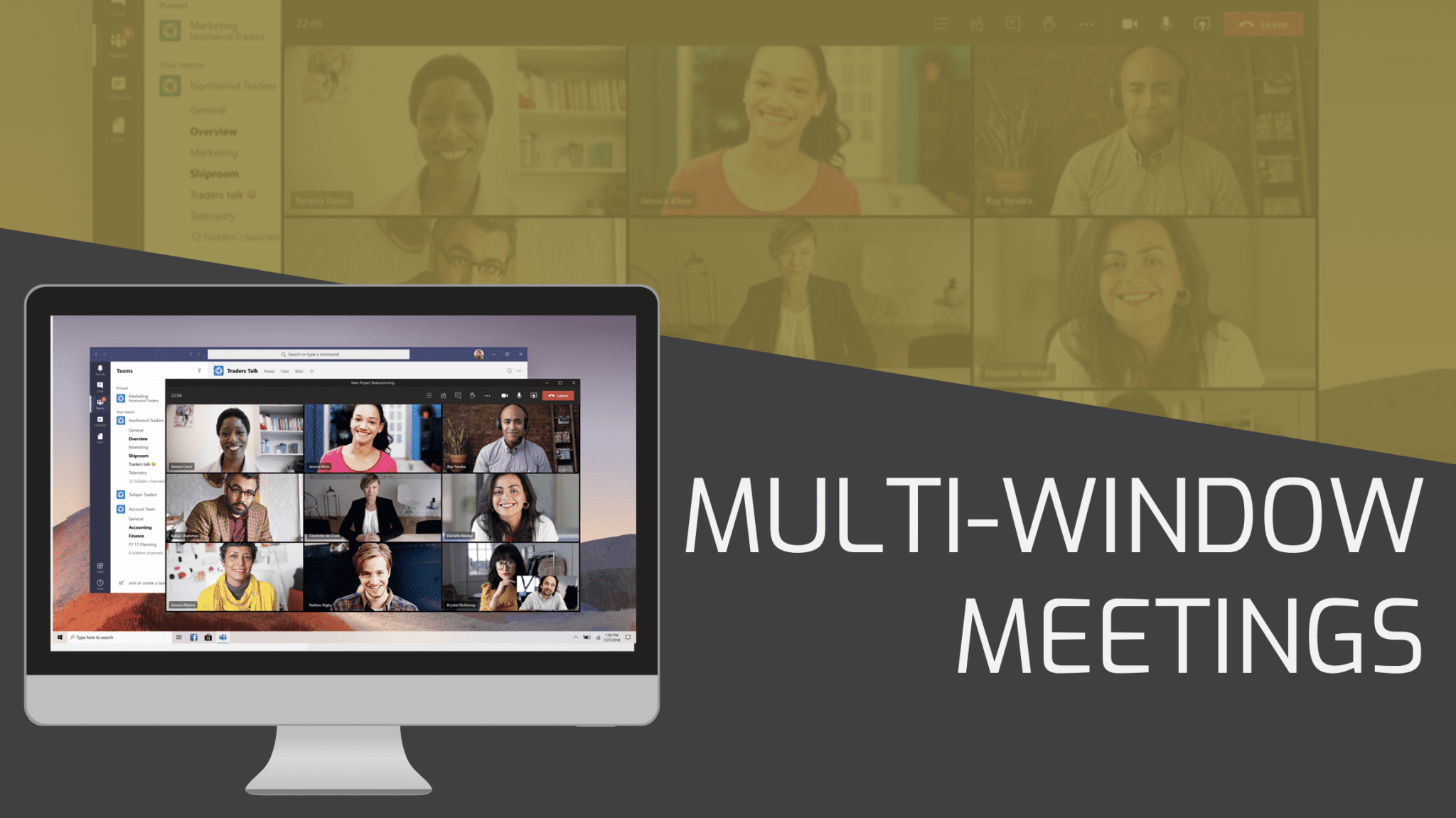 This is my favourite update of the month.
For those of us with multiple monitors on our desks, we can now make the most out of the screen real-estate we have with all calls and meetings now 'popping-out', and being a separate window with Multi-window Meetings and Calling.
One of the biggest bug-bears i had was that the workflow was very clunky to continue working in Teams whilst on a meeting, and then shifting back into the meeting or call, then back out to Teams.
You can re-size, move, minimise, hide the calls you're on without disturbing the main Teams window.
Together Mode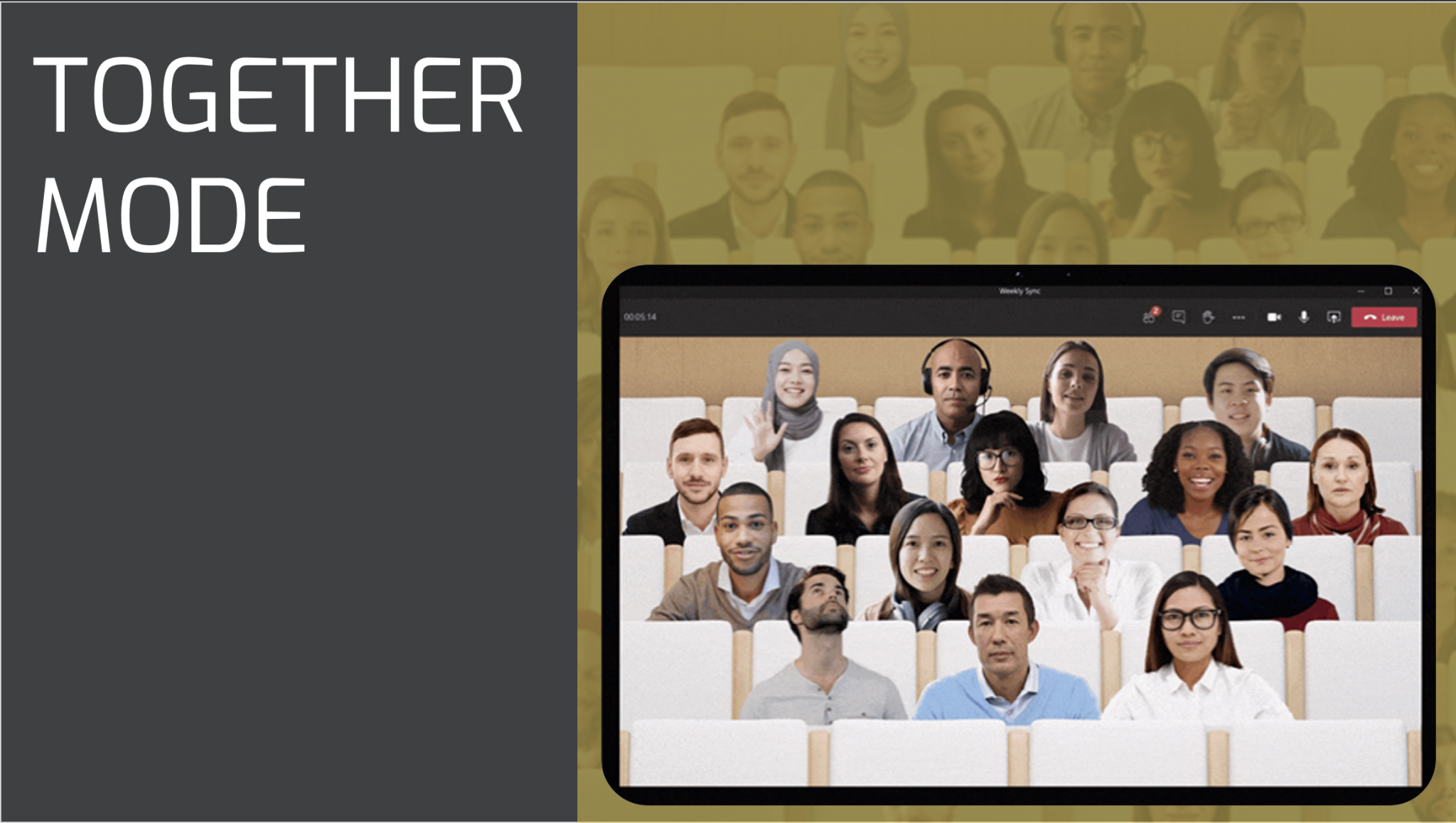 Together Mode has a unique look and feel compared to what we're used to.
The design offers unique benefits: less fatigue from frequent video meetings, better sense of connection with others, and more effective meetings, and research has found that people typically became more relaxed, more attentive to one another.
For now, Together mode is ideal when each person is in front of a webcam in a different location.
It is especially well-suited to calls in which multiple people will speak; It's easier and more natural for people to find moments to enter a conversation.
It supports presenters who need to "read the room" or get energy from attendees, making it an ideal solution for education environments, especially in a COVID world…
Updated Controls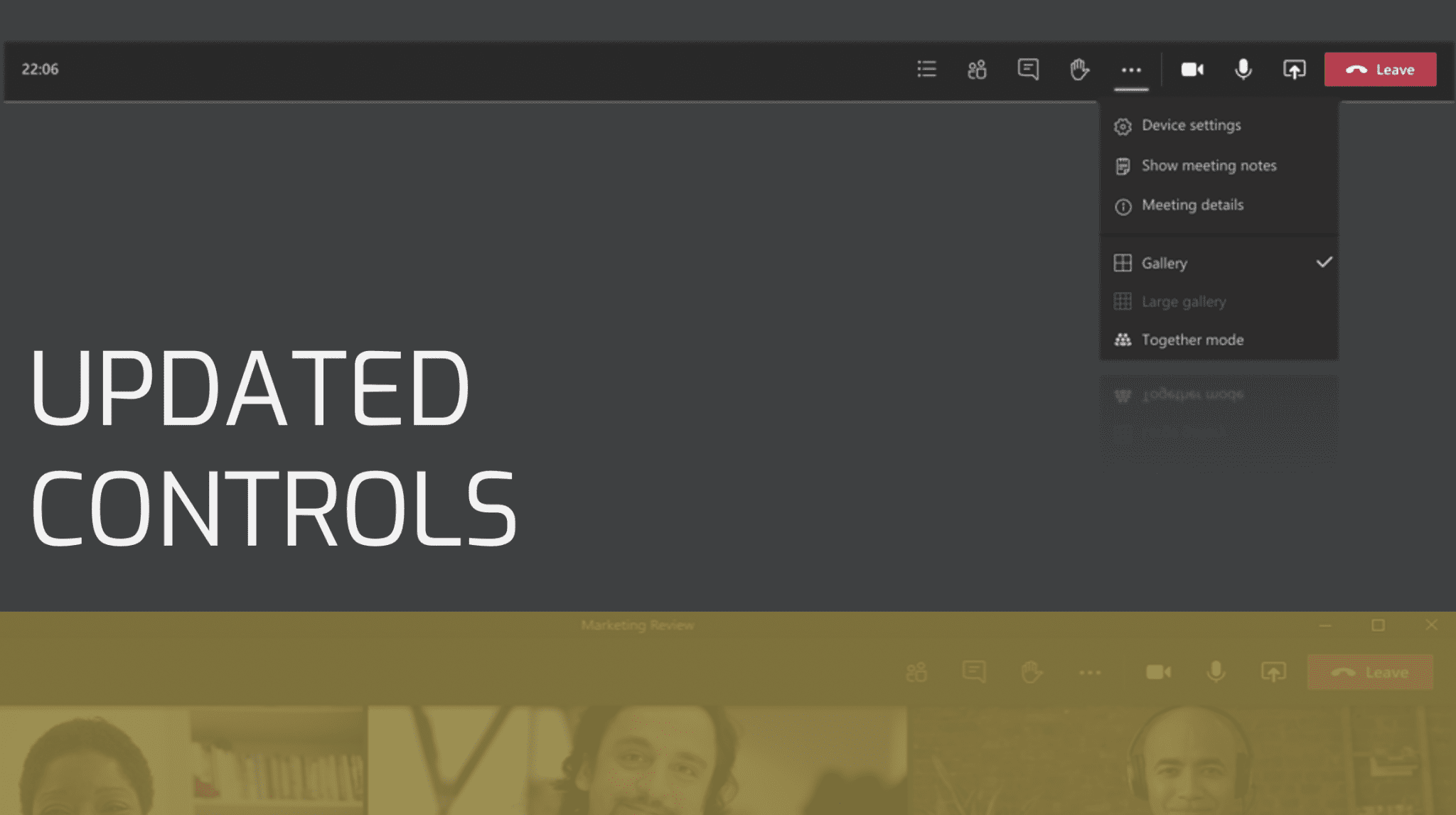 This one's nice and simple.
With all these feature updates, Microsoft have cleverly taken on some important feedback around the fact that the Control Bar in a call or meeting is always in the way, and is clunky at best.
so to solve this call controls are now docked to the top of the active call window.
They're out of the way, pinned to the top and don't inhibit your view of the call at all.
The actual controls and iconography is the same, so users don't need to learn anything new, but instead should be happy with the fact that they have a clear view of the screen all the time!
How do I get it?
Well that's easy.
This update is currently being rolled out to tenants globally (in a controlled way, of course).
To enable these updates when they are made available to you, simply click on you Display Picture (in the top-right corner in Teams) and click on 'Settings'.
If you see the option highlighted in the picture below, it means the updates are available, so tick the box, restart your computer, and you are up to date!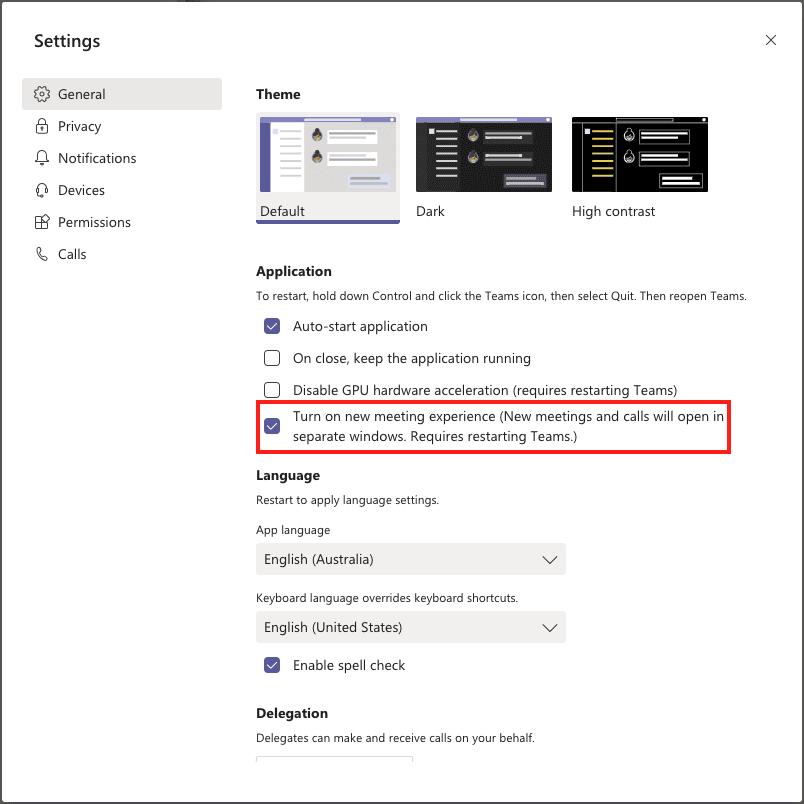 I'd love to hear your thoughts around these updates, so drop me a line and tell me what you think, and hopefully this has been helpful to summarise the key updates into one place.
If only it was this easy for Mulder and Scully to find the truth…
If you want to attend our next Microsoft Teams Features Round-up
Get In Touch!