As one of our UC Consultants, it's no surprise that Justin chose to focus on Calling and Devices when choosing his Inspire 2020 sessions. He was keen to share updates announced at Inspire about his part of the Microsoft stack. With well over a decade of experience in Microsoft enterprise voice alone, his experience with the niche that is Calling and Devices is not to be ignored. Justin goes over the biggest announcements covered in the session he is blogging about, plus added a bit extra from Microsoft this week at the end.
By Justin O'Meara, Unified Communications Consultant, IComm
Build on the Microsoft Teams momentum to develop your Meetings, Calling and Devices practice
This session was hosted by Angela Donohue and Sarita Kampinnen from Microsoft. They went over key innovations in meetings, calling, and devices, and the plans for FY21.
Microsoft Inspire 2020 Session IDB151: Watch the recording here.
Announced in this session were a large amount of road map features, features that many of us were keen to see introduced. Here are the highlights:
1. A New License Announced
A new license called "Advanced Communications" has been announced. This will be required for the following features:
Teams meeting up to 20,000 participants
Interactive meetings for 1,000 participants with the capability to enable up to 20,000 in a 'view only' meeting experience
Enhanced admin control
Branded meeting lobby
Compliance recording
Contact Centre/Attendant Console
Cost in AUD is $16.50 user/month.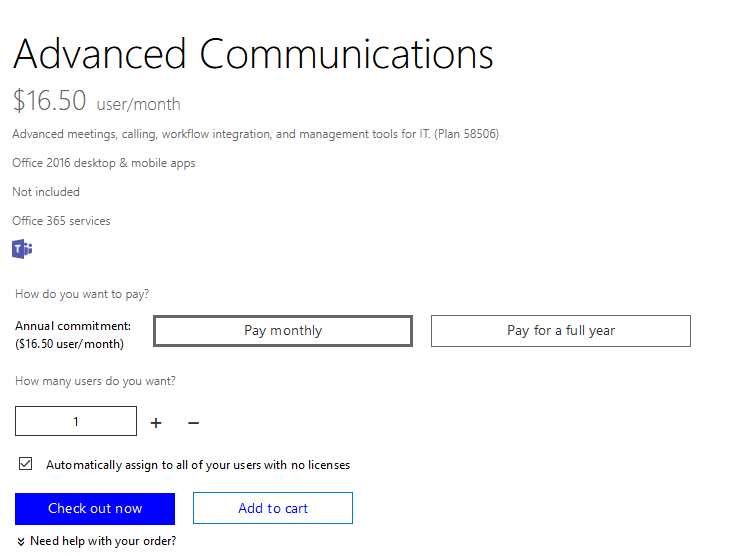 2. New MTR Features
Microsoft Teams Rooms are always something that we are interested in – systems that are fully native allow for smoother meeting experiences for users. They announced the following new Microsoft Teams Room (MTR) features on the roadmap:
Cortana Voice Assistance on MTR (Ability to use voice to Join Meetings, COVID19 – Touchless Meeting Join)
Co-ordinated Meetings on Surface Hub and MTR (This I believe will be proximity Join from Surface Hub and/or single Join button from MTR with Surface Hub)
Meeting Room Capacity Notifications
Room Remote (Using your Mobile to control MTR – So you don't need to be near Touch Panel or have multiple people touch the panel – very important in a COVID-19 world.)
3. New Microsoft Teams Calling Features Coming
Some of these features are already available, and the great Dan Poli hosted a session about Teams updates sharing some just like this. (If you would like to attend our next Teams Feature Update Session, just let us know.)
Pop Out Calling Windows – Available now, but needs to be turned on by user
Call Merge – Coming mid to late August
Music On Hold
Reverse Number Lookup
Call Queue Usage Analytics
4. New Microsoft Teams Devices
A new user device will be release which will be called Microsoft Teams Displays. At launch Lenovo and Yealink will have models available. This is a dedicated Teams device featuring an ambient touch screen, high-quality calling and video, and a hands-free experience powered by Cortana.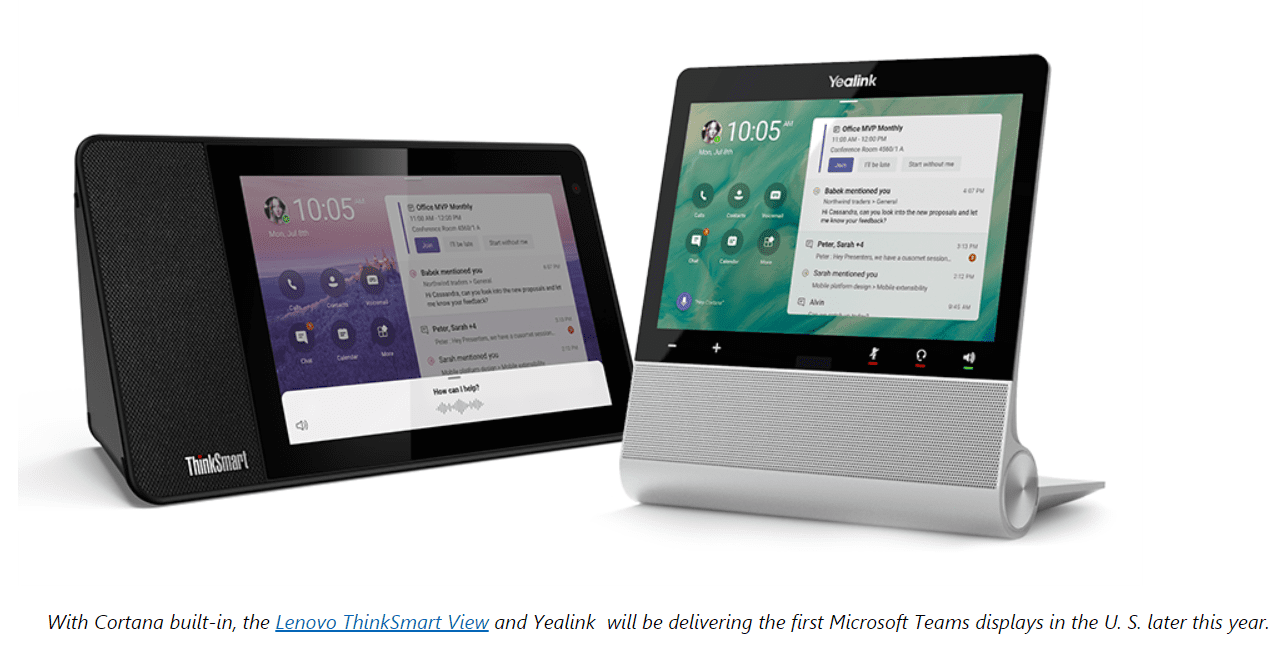 More Information Released Today
Microsoft have released a subsequent article on the Teams offerings today (4 August AEST), which includes further information on above advanced communication license, from Nicole Herskowitz, the Teams General Manager.
Some big news in this article and I would suggest you read it yourself to get the full story, but to summarise:
What is the Advanced Communications License
3rd Party IP Phones support extended past 2023 (Poly VVX Handsets as an example)
SIP Phones will be able to be used with Microsoft Teams
New line of Microsoft Teams Phones
New USB peripherals for Microsoft Teams (Effectively USB Phones for Teams)
See Teams Rooms and Devices in Action
So that's my summary of the new announcements at both Inspire and this week from Microsoft regarding Teams Calling and Devices. Some significant announcements on the whole especially regarding 3rd party IP and SIP phones as that has historically been a barrier for many organisations when considering the move to Teams Voice.
If you have any questions or queries about any of these new features please reach out. We have two state of the art demo facilities in Melbourne and Sydney where you can see Microsoft Teams phones and video conferencing rooms in action.
Feel free to send me a message on LinkedIn, email info@cloudcollective.com.au, or call us on +612 8275 8811.