By Stuart Callaghan, Senior Account Director, IComm
I have been lucky enough to have attended Microsoft Inspire since 2017 and it has always been a trip that I have eagerly looked forward to every year. The 2017 version in Washington, DC was a blast, but the last two years in Las Vegas have been something else!! I love going to Microsoft Inspire, but it's even better when it's held in Las Vegas. 😉 Not only is it a great learning experience, but I enjoy more the networking with Microsoft and partners from all over the world.
This year's version of Inspire is obviously very different.
I sat at my desk this year and watched the Thursday morning keynote presentation kicked off by Microsoft CEO Satya Nadella. As usual Satya's presentation was powerful, but this year there was a more somber tone due to the challenges that the entire world is facing with COVID-19. Satya spoke about the fact that we all have a responsibility to define what comes next. He spoke about how Microsoft are focused on the following 3 key areas in relation to COVID-19:
Response
Recovery
Reimaging (and that it is critical in today's climate to use technology to drive business)
There were some powerful customer examples that Satya spoke about, like the State of California who stood up a website in under 3 hours using Github, or the University of Texas who moved 13,000 classes online using Microsoft Teams .
There were also some fascinating insights that he provided, such as:
Remote working – and the fact that video meeting fatigue is real
There are 75 million daily active users on Teams
Also this year, more than any other presentation that I have seen Satya give, he spoke of Microsoft's social responsibilities, around:
Inclusiveness
Being trusted more than ever
Ensuring all people have the protection of their fundamental rights
There was also a strong focus on sustainability and Brad Smith (Microsoft President) spoke about Microsoft's commitment to ensuring that all their data centres will be diesel free by 2030. He also stated that they will be committing to the delivery of 500 megawatts of solar energy to under resourced communities in the USA.
He also touched on Microsoft's commitment to spend $50M over 5 years to address racial inequality, focusing on the police, the courts, and the prosecutors in the USA.
We also saw the great man Bill Gates in a cameo appearance with Brad Smith at his favourite Burger restaurant in Seattle!!!
In addition to today's keynote, I also joined a few sessions that focused on Teams, the first session was: 
"Grow your business with Microsoft Teams"
The opening slide was a WOW Moment: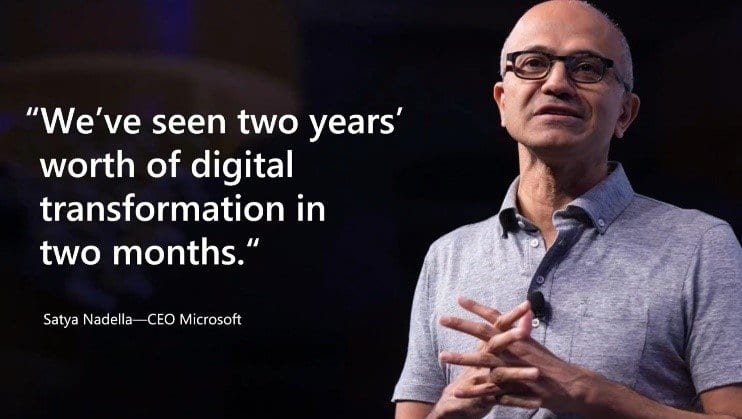 And I loved seeing some of the new Microsoft Teams features that are coming, such as:
7 x 7 video
Auditorium setting
New emojis
Live captions and who lists the name of the person talking
Inclusion of Adobe sign
Enhanced Power apps in Teams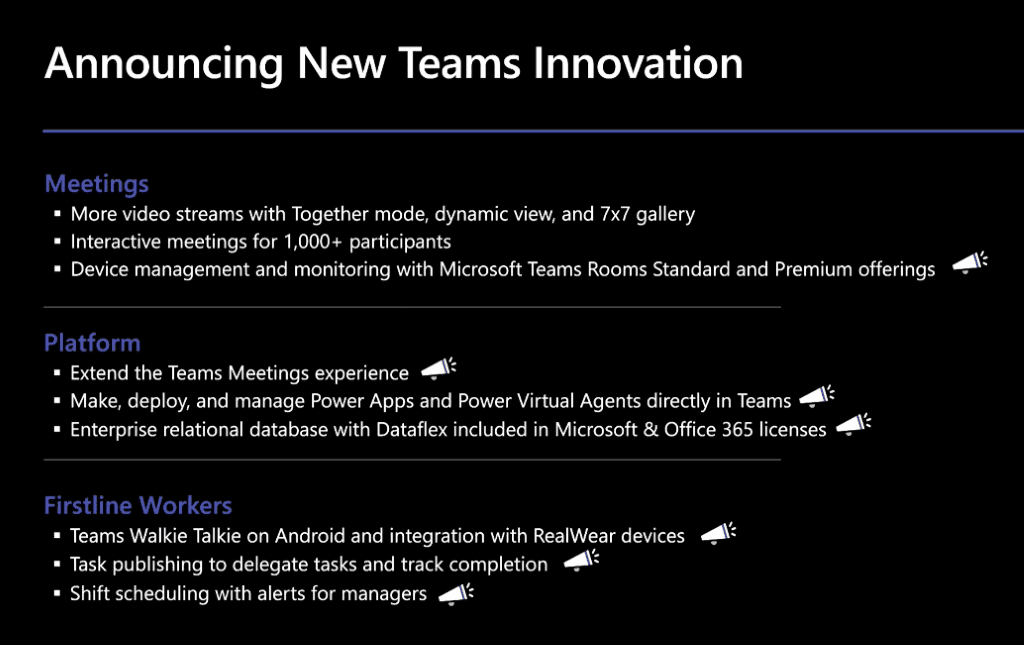 And lastly I joined an Ask the Expert session – "Build on the Microsoft Teams momentum to develop your Meetings, Calling and Devices practice."
This session went even further on the new features of Teams coming…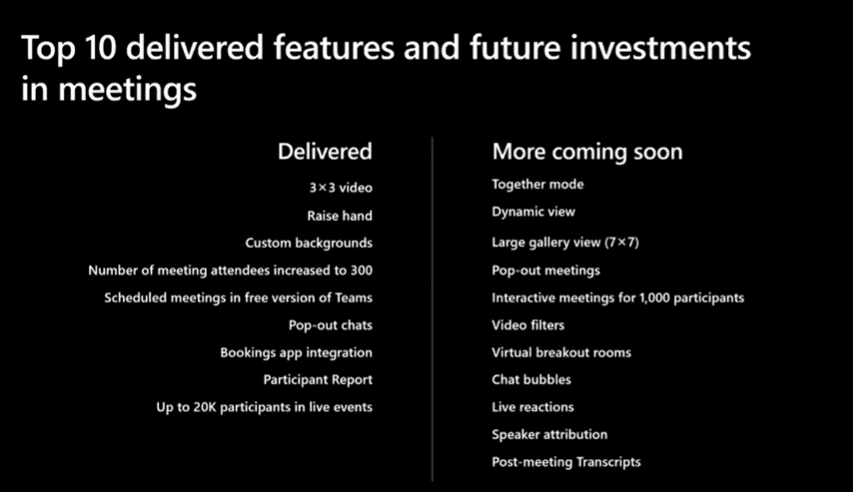 I love the new Together Mode feature – it looks great!!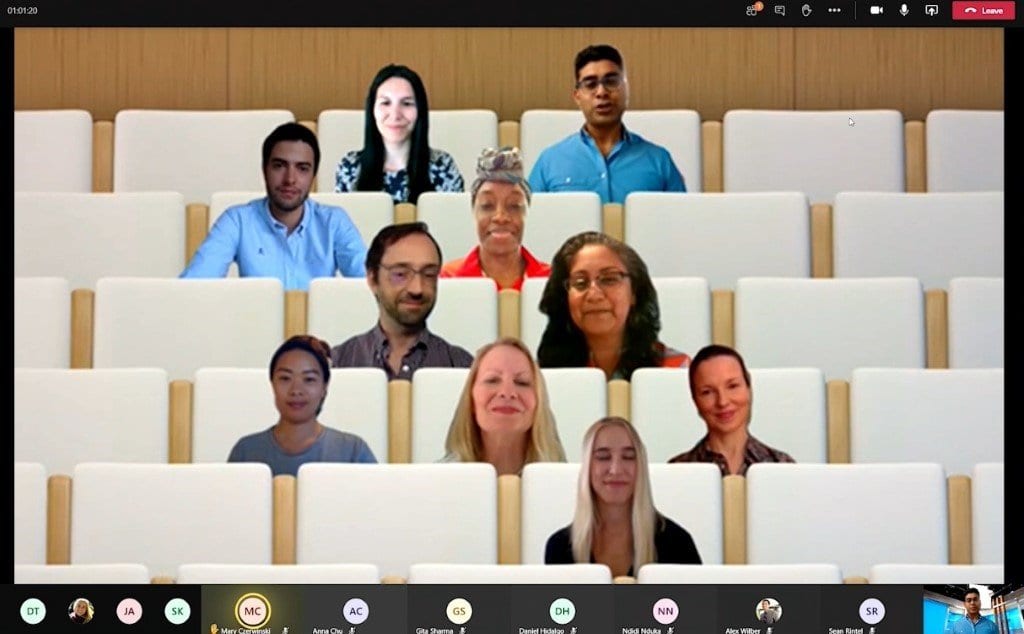 And Microsoft have also introduced a new Microsoft Teams Rooms Premium support offering, and I see a great opportunity for IComm to complement this new Microsoft initiative with some of our Halcyon change management and meeting room support offerings.
All in all it was a thoroughly enjoyable Inspire Day Two, and I continue to be proud of our part in the Microsoft ecosystem in these very challenging times!!!